You can go unbalanced into balanced jacks. The other way around, you may need to leave the jack 1/3 out of the whole....not connecting the 3rd point.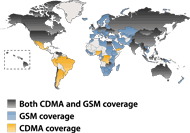 -------Original Message-------
Date: 06/09/05 09:53:52
Subject: Re: Mackie Onyx 1620
Right, got that. What I'm wondering is can I get a
snake that converts that to 1/4" balanced jacks to
plug into my MOTU 828?
I did a google search and came up with nothing.
Mark
wrote:
>
>
> it's just the 16 channels analogue outputs for
> recording , here's to simplify , to not have 16
> jacks or XLR . It is to plug in a device input who
> own the same connector like a computer sound card or
> a digital multitrack recorder.